With two busy weeks in the books, Lane and I share a few things we've consumed through our hectic schedules. There is some overlap in our binges including Lorde's new album, The Girlfriend Experience, and The Handmaid's Tale (what an ending) but we hope that you enjoy our perspectives and shared appreciation. Stay tuned for next week which will be filled with new content!
Lane
1. Elisabeth Moss
The Handmaid's Tale wrapped up this week, so I had to binge the last 2 episodes (incredible!) and read all of Elisabeth Moss' press tour. See her profile in Elle magazine and her interview with Sam Jones for his podcast/show.
Very, very excited for the new season of Top of the Lake too. Check out season 1 on Netflix before season 2 premieres on Sundance/Hulu in September.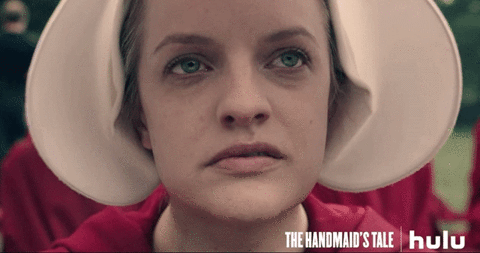 2. Lorde – Melodrama
Lorde's new album came out TODAY and I'm loving it. "Green Light" remains a great single and the rest of the album lives up to her new sound. Read this New Yorker review and take a listen on Spotify.
Michelle
1. "The Louvre"/"Supercut"/"Liability (Reprise)" from Lorde's Melodrama
I'm going to piggy back off of Lane's binge review by discussing why I've been listening to this album all day. It's an album that not only pulls from influence of genres, artists, experiences, etc. but redefines what it means to encompass those things and create something new. Lorde is older now, and you can hear her maturity resonate with each lyric and experience the heartache and trials of lost love and growing up. This is also an album that directly stands out among her pop peers. Much like Carly Rae Jepsen, Lorde isn't your traditional pop star, so she doesn't subscribe to the standards of the genre. Instead she reimagines the norm and produces something worth noting. It challenges her counterparts and sets the tone for innovation and progression within the industry. The three tracks listed above are my favorite from the album because of how constructively they take experience, creativity, and heavy inspiration from key 80s tracks like "I Melt With You" by Modern English, and tell a story that not only feels relative, but extremely personal. With lines like "Blow all my friendships to sit in hell with you. But we're the greatest, they'll hang us in the Louvre," there's an excellence wrapped up in this album that feels like a treat as it reveals itself with every track. Listen to the power productions of Jack Antonoff, the fantastic composition, and sit with Lorde as she lets us all into her growing pains and rejuvenation.
.
2. Riley Keough, The Girlfriend Experience and It Comes At Night
We've talked a little bit about Riley Keough and her career before, but as more and more people begin to recognize her talent and acknowledge her rise to becoming the next indie darling, it feels appropriate to mention her performances in The Girlfriend Experience and It Comes At Night. I want to first discuss how great I think she is, and how fascinated by her performances and how captivating some of her interviews are. She's beautiful, smart, hilarious, and really cool. Her role in The Girlfriend Experience is calculated, bold, and performed with such ease and naturalism that doesn't come around often. Everything that Keough has done is another display of range and ability to transform into a character not just by changing her hair color, using a new accent, etc. but by adopting their story, background, and life. You believe she is Christine Reade in The Girlfriend Experience. You understand her every move and feel her every emotion. She no longer resembles a fictional character that may not be familiar to the average viewer, and instead takes the position as a friend, coworker, sister, or girlfriend.
Ok, now on to her performance in It Comes At Night. Brief and supporting, Riley delivers an emotionally driven performance as a young mother to a child and wife to Christopher Abbott's character that stands out. The film centers on individuals who are living in a survivalist state due to a seemingly epic plague. Two separate families, two separate stories, two separate reasons to stay alive. Keough has a moment to shine in the dim, darkened aesthetic of the film with her charm and stern delivery of concerned dialogue and "mama bear" instincts. Unlike some performances of young actresses attempting to take on the role as a mother, Keough's performance feels natural and convincing, even without experiencing motherhood in real life. There is one particular scene towards the end of the film that garners recognition for awards contention in my honest opinion. I've been tracking her career and there's no doubt in my mind that her name will show up more often and she'll move further away from being Elvis Presley's granddaughter and closer towards her own identity as a strong, brilliant performer. It Comes At Night is in theaters now, and I highly recommend checking it out. It's all things suspenseful, unsettling, concerning, and dark in this world translated in to a quality psychological thriller with elements of horror. If you love A24, you'll love this film.
.