There's a lot of stuff on Netflix, y'all. Michelle and I try to watch it all. This week we cover Riverdale (again), Unbreakable Kimmy Schmidt season 3, The Keepers, and Bloodline. Plus some bonus, non-Netflix material.
Lane
1. Riverdale season 1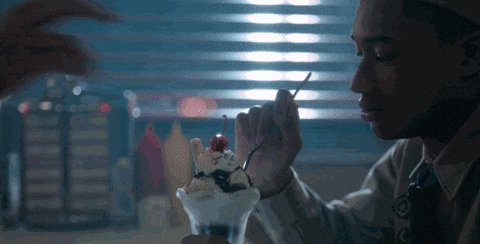 Michelle's been talking about Riverdale for months, so I'll keep this brief. The CW's teen drama/noir adaptation of Archie Comics, Riverdale, made its Netflix streaming debut this week. I'm 7 episodes in and definitely hooked. It's not perfect, but it's a great guilty pleasure summer watch. With this show and 13 Reasons Why, I love the way writers are depicting teens – they're smart, aware, funny. But, that brings me to my second binge this week….
2. Unbreakable Kimmy Schmidt season 3
Okay. I'm halfway through this season of Kimmy. I love this show. I think Ellie Kemper is absolutely incredible and I think the first two seasons were really fascinating, funny, and dark. That brings us to its third season. It has a lot of problems. I was looking forward to Kimmy Goes to College! but instead, they're painting millennials as consent-crazed and coddled. Don't get me wrong, I love a great millennial joke, but it's too real and not funny. Especially all of the popular press articles about our generation's "poor financial choices" and "safe space" rhetoric. On top of that, the gentrification/Whole Foods subplot isn't funny.
I don't know, y'all. A lot has changed in the past year. While TV can serve as a great escape, I'm not able to ignore reality while watching this show. Everything has turned political for me. And this show has not made the stand I wanted it to. Kimmy has never been perfect (see commentary on season 1 character Dong) but I realize I've made excuses for it for too long.
3. Shia LaBeouf
This article started my Shia LaBeouf binge. It talks about Shia LaBeouf + company's art installation "He Will Not Divide Us" and the political implications of taking down the installation when trolls swarmed the site. It's a great article, highly recommended, but it led me down a rabbit hole of reading about Shia and his collaborators: LaBeouf, Rönkkö, and Turner.
The trio has dabbled in performance art since 2014's infamous installation "I Am Not Famous Anymore." My binge is not an endorsement of their art. I'm not sure exactly what I think about their stunts. Is it for publicity? Is it really art? Who cares? Do they plagiarize? I don't know. But, their collaborative and individual websites are fascinating dives into esoteric art theory.
Anyway, the website binge led me to an actual Shia LaBeouf binge, American Honey, which I wrote about for this blog. All of that wasted(?) LaBeouf binge time was rewarded with this incredible film.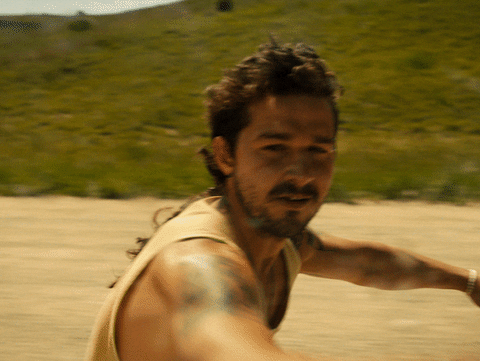 Michelle
1. The Keepers 
As I've mentioned before I'm a huge fan of true crime series and documentaries, so this comes as no surprise that I absolutely loved Netflix's new true crime docuseries The Keepers. Focused on the 45 year old cold case of a nun named Sister Catherine who was murdered, The Keepers does more than try to search for the killer. It's an exploration and development of the narratives of those who are believed to have been involved, those who have the key details to discovering the killer gives the opportunity for stories to be told that would go under the radar. It's a profound example of storytelling, and a gratuitous feature of excellent investigation, filmmaking, and the power of influence through consideration, love, and listening. I won't spoil anything, because I truly think that would be unfair. This is something you should experience on your own, especially in the format of a weekend binge.
2. Bloodline (Seasons 1 & 2)
In preparation for the premiere of the third and final season of Bloodline, I've been revisiting some of my favorite episodes and refreshing my memory. I love Bloodline as a series, but it hasn't had the ability to gain the positive reception from audiences and critics. However, it's ability to incorporate some of my favorite things in cinema/television from cinematography, acting, and narrative. There isn't a strong presence of scoring or soundtracking, but I don't mind. With an all star cast of Kyle Chandler, Ben Mendelsohn, Linda Cardellini, and Sissy Spacek, the Rayburn family delivers each season. I'm going to be upset to see it end, but I'm ready for my binge tonight.
3. The Drive Original Soundtrack
I was listening to a radio I started on Spotify and "A Real Hero" by College and Electric Youth came on, which immediately sent me into a Drive whirl. I don't know if it's just the state I'm in or the existential crisis I'm perpetually going through, but for some reason this soundtrack sounds unreal and the craftsmanship of the score and curation of featured tracks is perfection. I loved it before, but I've kept it on repeat since this Monday and I have no intention of stopping. The soundtrack features other artists like Desire, Kavinsky, The Chromatics, and more. Plus the original score was composed by the always magical, Cliff Martinez, who also scored one of my other favorite soundtracks in The Neon Demon. Check it out here.
Honorable Mention: Twin Peaks: The Return